Harefield Windows Over 15 years' experience firm located in Harefield.
Aluminium Windows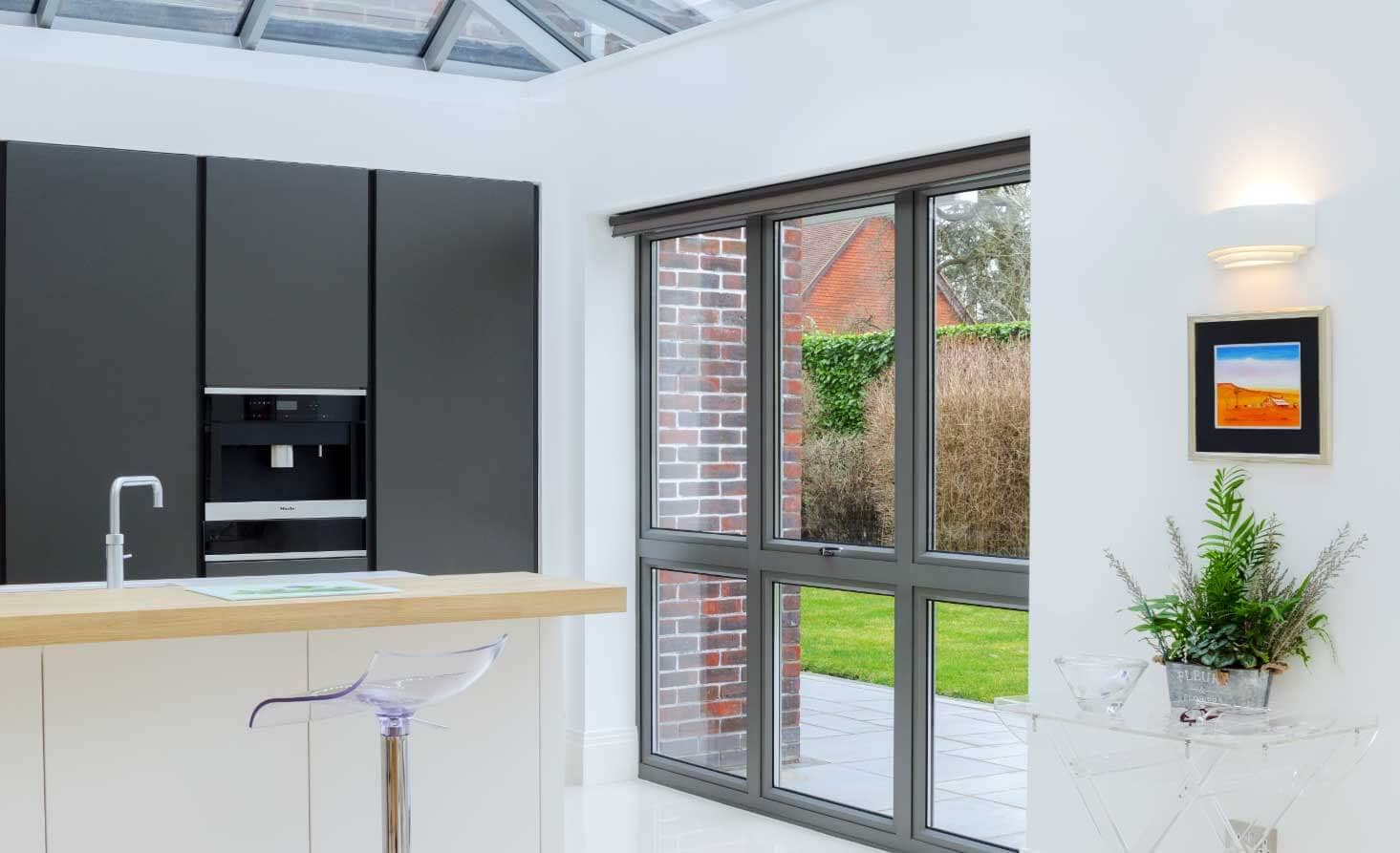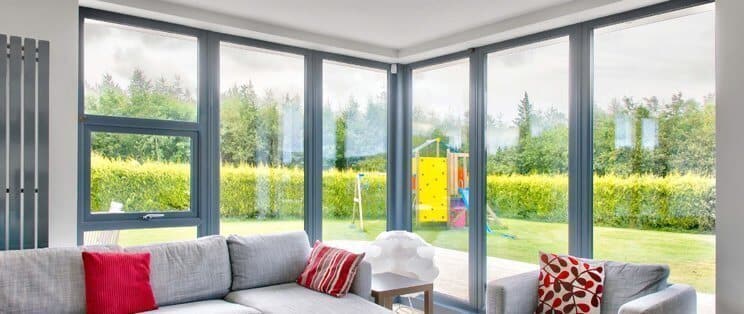 The many advantages of technologically advanced aluminum framed windows include strength, durability, elegance and thermal efficiency. Harefield's powder coated aluminum window frames allows more glass, so more light into your property, whilst offering the peace of mind of enhanced high security, given multi-locking is standard.
We design, manufacture and install bespoke aluminum windows to the highest quality standards to ensure that their range of energy rated double glazed aluminum window frames really do add value to your property. You will also reduce your heating bills with our environmentally friendly "A", "B" or "C" rated aluminum window systems.
At Harefield our experienced experts will guide you through the wide choice of energy rated aluminum replacement windows on offer, to ensure you select aluminum windows that suit both your home and budget.
Aluminium windows are a great alternative to PVCu windows and have improved in style, security and performance since the early editions back in the 70's. Our BEAUFORT aluminium windows are white powder coated and has been known to keep their condition from anything between 20 to 30 years. With modern technology these windows have an improved energy saving capacity with the invention of the Thermal Break. The BEAUFORT range is available in internally and externally glazed profiles with a choice of outer frames. Outer frames are available to fit into existing timber sub-frames or now the more modern application of direct fix, straight into your existing brick aperture. We currently display both systems in our recently refurbished Enfield Showroom
Low Maintenance
Your new windows are protected by a tough and resilient powder paint coating or hard anodised surface. Both finishes will give years of excellent service with only a minimum of maintenance. They are resistant to pollutants and the dirt and grime that can discolour and stain other window materials
Style without compromise
Add a luxurious appearance in either a modern of traditional theme. Your new windows can be tailored to complement your home's style and character with a shaped vents and a range of colours to choose from, including black outside and white inside. Our most popular colour is the gleaming high gloss, brilliant white, that will keep its good looks for years with very little maintenance. You choose exactly what you want and we can make it.
Bays & Bows
Bay windows require extremely strong sections, but to maintain the character of your home they must also be slim and attractive. Aluminium combines all these features and has proven ability to perform successfully for over 30 years.
Equal sight lines
Give your home a further dimension in style and character by creating a symmetrical and well-balanced look that is appealing to the eye. We recommend the use of imitation vents in the areas of fixed glass to give the special appearance. Aluminium is perfect for the effect because the slim sight lines avoid the bulky look that is typical of other framing materials.
Our Products